The Sieving Law Firm
---
A PROFESSIONAL CORPORATION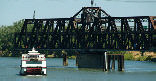 Areas of Practice

Construction Law
The majority of our firm's litigation is concentrated in the construction area. Our firm handles all aspects of construction litigation, from negotiating and drafting construction contracts to enforcing mechanics liens to defending subcontractors in complex construction defect litigation. Our firm has extensive experience in handling these matters and represents clients in cases statewide.

Products Liability
Our firm is experienced in handling products liability cases, both on the plaintiff and defendant side. Our firm is particularly familiar with defending manufacturers of building products in complex product liability cases.


Business Law
Our firm handles general business law and business litigation matters including drafting contracts, contract disputes, the formation of business entities, and the sale or acquisition of a business.

Personal Injury
Our firm has extensive experience pursuing and defending personal injury cases, specifically, involving personal injuries resulting from mold exposure, defective products and automobile accidents. The experience of handling both sides of a personal injury case has given our firm valuable insight in evaluating each claim.

---
Copyright © 2007 The Sieving Law Firm, A.P.C. All rights reserved.

Site developed and hosted by Prestwood Software